Welcome to Humlegården Fastigheter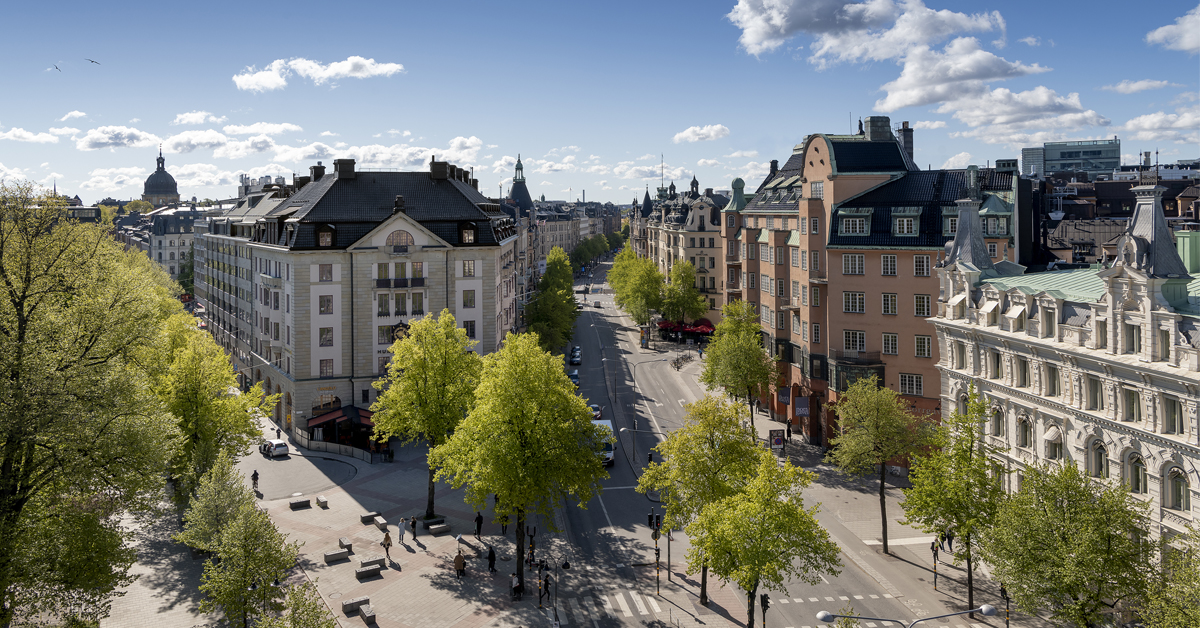 We want our tenants to be able to fully focus on their businesses to make them flourish, while we take care of the rest. If you rent an office from us, you can rest assured that we are always close at hand, ready to offer the best possible service in properties managed with great care.
Humlegården Fastigheter AB (publ) is an active property company with long-term owners and a well-positioned property and project portfolio. We are a member of the Länsförsäkringar Alliance, Sweden's only customer-owned and locally based banking and insurance group. Humlegården owns, manages and develops mainly office properties in the Stockholm region. We have 91 employees and own 59 properties with a value of SEK 38,7 billion (30 June 2023). At Humlegården, we endeavour to create sustainable and attractive working and urban environments. We achieve this through active property management and development projects consisting of new builds and the development of existing properties.