Architecture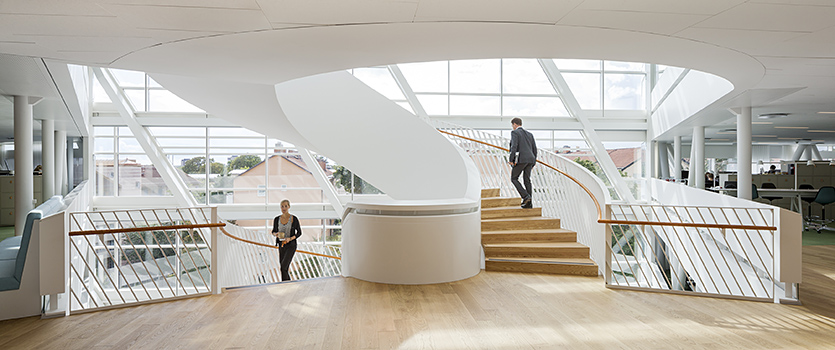 As a long-term property owner, Humlegården sees a direct connection between profitability, sustainability and good architecture. Quality, flexibility and a high architectural level are the basis of this. This leads to sustainable properties that are attractive for a very long time. With our approach, Humlegården creates attractive living environments for customers, employees and society at large. Developing and preserving the architecture that exists in our property generates economic value.
Enriching the city space
Our approach to architecture is a result of Humlegården's focus on long-term, sustainable profitability. Successful interplay between form, function, sustainability and economy results in buildings of high quality that are flexible in their area of use and have a long life expectancy. These buildings make a positive contribution to the city and are also a profitable business for the company.
Issues related to architecture and urban planning affect us all. We are convinced that buildings with a high architectural level not only enrich the city space, they are also attractive to customers and attract employees who share Humlegården's dedication. As a result, we want to preserve and develop the architecture in the properties.
Guidance from property plans
At Humlegården, there is an architecture policy and this subject is a natural part of our operations. An example of this is our property plans, documents that provide guidance in property management. The plans comprise a building's prerequisites, qualities and potential, which creates an understanding for the property's long-term values and ensures the consistent and uniform development of the property.
Architecture for the public
Humlegården has produced an audioguide in the form of a city walk that takes in eleven selected sites in central Stockholm, an easy way to discover some of our properties' interesting history.
October 2016 saw the Swedish premiere of the Open House architecture festival, which took place over two days in Stockholm. Humlegården was the first property company to join the event as a partner and the purpose of our involvement is to contribute to increasing interest in architecture and city planning.